At Harbor Point Golf Club
Harbor Springs, Michigan
Private Golf Instruction

Video Golf Swing Analysis

3D Motion Capture Analysis

Customizable Instructional Packages

Playing Skills, Coaching and Mentoring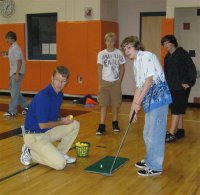 The essentials of golf at your fingertips. Call it "PGA" or "GPA" the fundamentals of Golf Posture/Grip/Alignment and more are just a click of a mouse away everything from practical putting, superior short game play, accurate long iron play, driving for show or playing your best. Let the improvement start today!
Visit often as I will update as new requests are submitted.
For More Golf Videos Visit my YouTube channel!